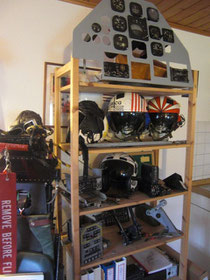 On this page you will find some surplus aircraft part or used aircraft instrument  for sale which have been collected during the time.
Please feel free to contact me if you are interested in one or the other listed collectable items. All items have the best possibe decription of  their condition.
All listed prices are without shipping cost. Shipping cost depend on the destination. Within Germany shipping cost is € 7,10 as insured parcel by DHL. I also offer combined shipping for more than 1 item.
FIAT G-91 GINA
Emergency Wheel Breake Handle
complete and unused condition.
Price: € 65.-
Cutler Hammer aircraft switch.
Function : ON .-- ON  self locking
Used condition
Price: € 25.-
Phantom F-4
weapon select light panel.
very rare item .
used condition
Price: € 160.-
Phantom F-4
turbine RPM indicator
excellent used condition.
2 pc. available
Price: € 140.-
GENTEX  HGU-55 P with MBU-12 oxygen mask and reflective tape. Perfect condition.Has a dark visor, and black leather ear pads. All comms and harness are there as well as the stitched leather original visor cover and an extra mic on the right side. Comes with olive helmet    bag. More pictures on demand . I think  the size is M
Price: € 895.-
GENTEX  HGU-56 P current US helicopter air crew helmet. Used helmet , but perfect condition. Has a new dark visor, and new green laser visor. Visor working perfect. All comms installed. New Oregon liner and ANVIS 9 mount.  New Oregon leather ear pads.  More pictures on demand .  The size is L
Price: € 895.-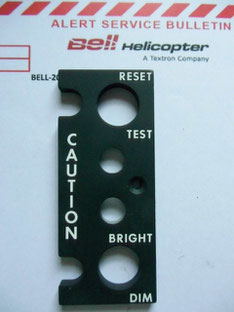 Bell-204 UH-1 advisory panel light plate.
unused condition
Price: € 45.-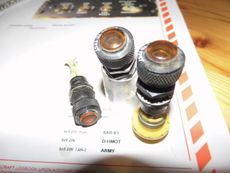 3 pc. push to test lamp., inclusive bulp. used item, orange lens ,dimable. 28V
Price: € 26.-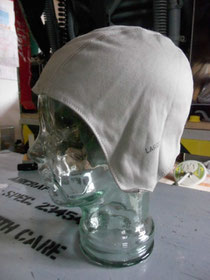 GENTEX  flight helmet scull cap.
Size: large 
new packed condition.
2 available
Price: € 25.-
Phantom F-4 Altimeter AAU-19A.
 Great outside condition.
Function not tested.
Dial moves when outside pressure changes.
Very rare item and a nice piece for collectors
Price: € 195.-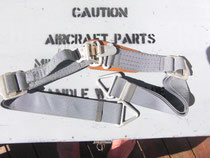 Pair of safety belts used in various aircraft.
very good condition
2 pc. available
Price: € 35.-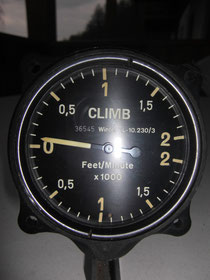 New NOS WINTER variometer used in various vintage aircraft.
The item seems brand new and never used. The case is made of " Bakelit" which was the first industry made plastic.
The dial is in feet/minute
Rare Vintage item with this condition for collectors.
very good condition
Price: € 45.-
This is an original WWII blood shit coming from the AVG " American Volunteer Group ". Experts know the history behind that.
Has the serial stamp 218 ( left bottom corner ) and the chiniese stamp ( bottom right) , Very rare and seldom item. 
Price: € 245.-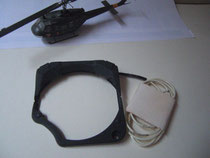 This is a used GRIMES instrument light
B-4757 used for Ø 80 mm instruments in various vintage aircraft
good used ondition without bulbs
Price: € 15.-
Rare Original F-104 Starfighter 
instrument light made by GRIMES.
Lamps installed and  tested.
These  light frame illuminated the turn & bank indicator in the left upper corner of the main panel. NOS and never used. Comes in original box.
good condition
Price: € 45.-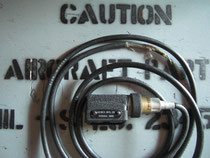 GRIMES  NVG cockpit light.
No lamp installed and not tested.
The glass seems very dark red and comes with  1m cord
NOS condition
Price: € 25.-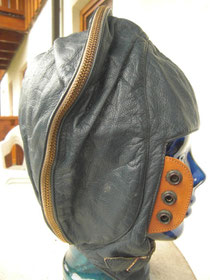 German Airforce cap from Company STREVA. Made in the 60th. Very nice condition. Head set is applied under the zipper. Zipper work fine. More pictures on request
Very RARE item.
NOS condition
Price: € 85.-
TOT Temperatur indicator out of a Agusta A-109 helicopter. Very clean condition 
AR condition
Price: € 65.-