In this section I will show the rebuilding steps of the Bell 209 AH-1F  gunner cockpit. Reference will be the actual Bell 209 TAH-1F gunner cockpit station of the Red Bulls Cobra N11FX.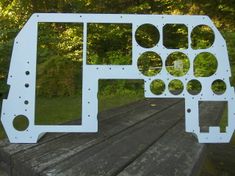 The first step was the construction of the gunners panel. Here I had the same problems to the lack of original dimensions. So the whole construction was based on the dimensions of original instruments and panels as well as on all available pictures.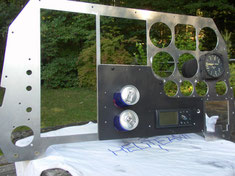 After finishing all cut outs the main panel in the middle was made. Of course with cut outs to hold the two RB cans and the GPS III instrument.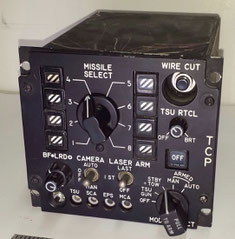 Found the original TOW missile select panel to be installed in the upper left section of the panel.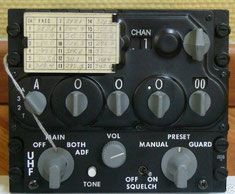 The AN/ARC -164 UHF panel located in the bottom left side of the panel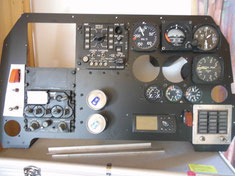 Nov. 2016
Current layout for the Bell 209 T AH-1F gunners panel. Some major instruments are still missing. Such as the Rotor / Engine RPM gauge the 2 1/4" Torque gauge and the RMI Compass.